Customer Hotline:
08009 95588 (New Zealand)
+64 937 95588 (From Overseas)
At ICBC NZ, we are proud to offer our customers a high level of customer service, and your satisfaction is very important to us. If you would like to make a complaint or offer a compliment, we encourage you to contact us.

Customer Complaint:
In the first instance, please get in touch with your usual point of contact at ICBC (NZ) and we will make sure that your complaint is investigated promptly. We will acknowledge your complaint within 5 business days (Monday to Friday, excluding public holidays) and will investigate your complaint properly.

Alternatively, you can make a complaint using one of the following options:
1.send an email to Complaints@nz.icbc.com.cn;
2.complete the Complaint Form below; or
3.call us on 0800995588 and speak to our customer representative;or +64 9 379 5588 if you are calling from overseas.

If you feel that your complaint has not been appropriately addressed, you can call us again on +64 9 374 7288 and ask to speak to a member of our Compliance team.

If a solution can't be found or you are unsatisfied with the outcome, you can contact the approved dispute resolution scheme being the Banking Ombudsman, an independent party who helps sort out unresolved complaints. This service is free of charge. You can contact the Banking Ombudsman at:

Postal Address
Freepost 218002
PO Box 25 327
Featherston Street
Wellington 6146
Phone: 0800 805 950 / +64 4 915 0400
Email: help@bankomb.org.nz
Website: click here
Quick Guides: click here
You can also complain by filling the form below.
Complaint Form

Your Name:

*

Phone No:

*

Your Account No:

Location(Province and City):

Type of your ID:

ID No:

Residential Address:

*

Email Address:

*

Details of the complaint:

(Give the background of the complaint up to 2000 characters)

*

Note: Please do not include any account specific or confidential information about your account including password or PIN for security reason.

Attachment:

(The attachment cannot exceed 10MB)

Verification Code:

Would you like a response from us regarding this complaint?

What is your preferred method of contact?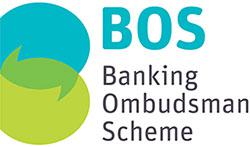 Code of Banking Practice:
At ICBC NZ, we value our customers and want our customers to have a good banking experience. The Code of Banking Practice sets out the principles of good banking practice. We will strive to establish our customer relationships following these good banking practices. A copy of the Code of Banking Practice is available here.